Medrian on hammashoidon ja terveydenhoidon hoitovälineitä kehittävä joensuulainen yritys, jonka taustalla on 30 vuoden kokemus hoitotyöstä.
Kaikki Medrianin tuotteet ovat suomalaisia, ja ne pohjautuvat innovaatioihin, jotka uudistavat toimintatapoja ihmisystävällisempään suuntaan niin käyttäjän kuin asiakkaankin näkökulmasta.
Yrityksen tuotekehityksen kärjessä on hammashoidon hoitoväline HELPie, joka tekee hammaslääkärikäynnistä aiempaa miellyttävämmän ja nopeuttaa toimenpidettä jopa kolmanneksella. HELPietä on myyty jo yli 20 eri maahan.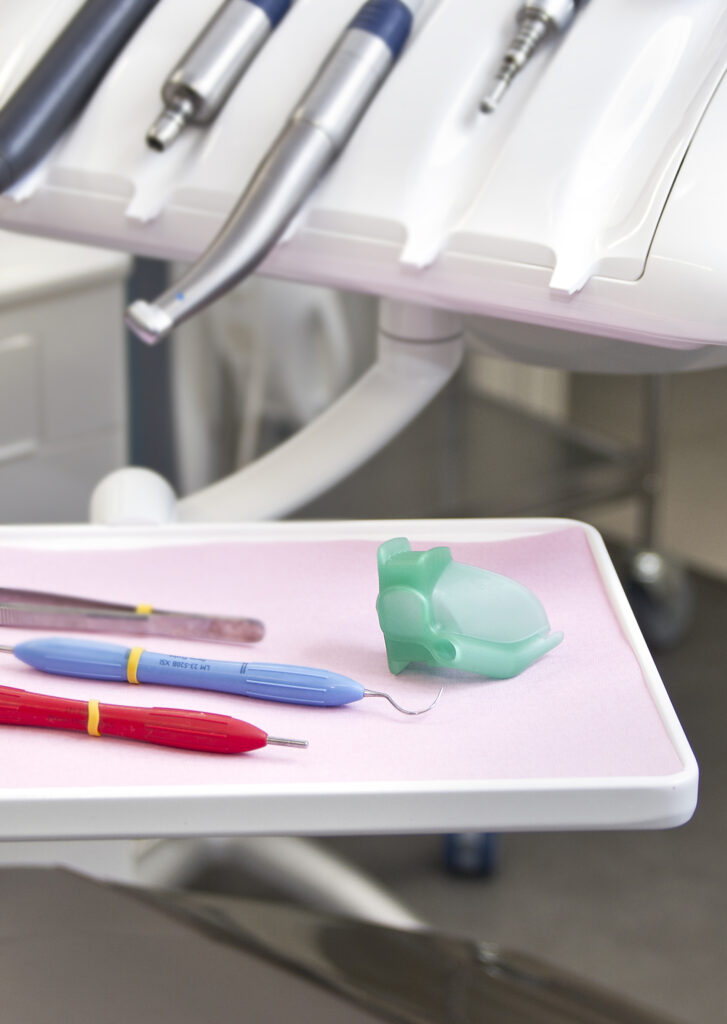 Full 1
Ratkaisu käytännön ongelmaan
HELPien tuotekehitys alkoi aidosta ongelmasta; voisiko hammaslääkärissä käynnistä tehdä
miellyttävämpää mitä se on? Hammashoitaja Riitta Pietarinen oli työssään tullut siihen
tulokseen, että voisi, ja hänellä oli myös ajatus, kuinka se tapahtuisi.
Full 2
Pohjoiskarjalainen perheyritys
Kaksi vuotta tuotekehityksen alkamisesta HELPien myyntiä ja markkinointia varten
perustettiin Medrian Oy. Yhtiön toimitusjohtajaksi tuli perustamista seuraavana vuonna
pitkän uran erilaisissa myynnin tehtävissä tehnyt Medrianin perustajan kumppani Jari
Hiltunen. Koska pohjoiskarjalaisuus on tärkeä osa yrityksen arvomaailmaa, niin oli upea asia,
että myös HELPien kehitykseen ja valmistukseen paras osaaminen löytyi lopulta omasta
maakunnasta.

Full 3
HELPie toiminnallinen malli valmis
HELPie saavutti toiminnallisen muotonsa ja ensimmäisiä protomallisarjoja valmistettiin.
HELPie valittiin vuonna 2015 Suomen kolmen laatuinnovaation joukkoon.

Slide
HELPie maailman ensiesittely Dubaissa sekä kunniamaininta edistysaskeleena hammaslääketieteessä
Alkuvuodesta HELPie esiteltiin maailmalle Dubain kansainvälisillä hammaslääketieteen
messuilla ja marraskuussa Suomen suurimmassa hammaslääketieteen tapahtumassa HELPie
sai kunniamaininnan edistysaskeleena hammaslääketieteessä.
Slide
HELPie tuote perheeseen suunnitellaan kolme eri kokoa S,M ja L. Tuotteisiin tulee
värikoodaus mallin tunnistamisen helpottamiseksi. Lisäksi päivänvalon näkee
kertakäyttöinen hoitotarjotin HELPtray, sekä kertakäyttöinen hoitomalja Sakula Arcalis ja sille
kansi.
Slide
Tuotanto kehitetään vastaamaan maailmanlaajuisia markkinoita
HELPie tuotanto kehitetään kustannustehokkaaksi vastaamaan maailmanlaajuisia
markkinoita. Hinta ja laatu kohtaavat.
Slide
Yhtiöpohjaa laajennetaan ja kehitetään vastaamaan tuotteiden saatavuutta maailmalle
Covid-19 pandemia hidastaa tuotteiden saattamista eri maiden jakelijoiden listoille.
Slide
Yhtiö, tuotanto ja tuotteet saatetaan vastaamaan uusia kesällä 2021 voimaan astuvia Medical-alan määräyksiä
Kesällä 2021 astui voimaan uusi MDR-regulaatio, joka asetti uusia vaatimuksia niin valmistajalle kuin itse tuotteelle. Medrian Oy sekä tuotteet saatettiin vaatimuksia vastaavalle tasolle. Neuvottelut jakelusopimuksista suurella mielenkiinnolla HELPietä kohtaan laajalti
ympäri maailman. Medrianshop.com verkkokauppa avattiin ja tuote kaikkien saatavilla. Marraskuussa HELPie esiteltiin Apollonian hammaslääkäripäivillä 2021 ja tuote sai loistavan vastaanoton.
Slide
HELPie kaikkien saataville
Tuotteet MDR -regulaation vaatimusten tasolla. Verkkokauppa Medrianshop.com toimii.
Neuvottelut jakelijasopimuksista Suomeen ja usealle alueelle maailmalla käynnissä.
The two principal requirements for surgery but in my opinion in all the branches of dentistry, are Visibility and Assistance. The three factors needed for adequate Visibility are Access, Light and Field free of excess fluids. HELPie aid in each of them, creating a good access in the mouth, removing one of the main obstacles that is the tongue, and providing adequate working place since the mouth can remain open easily. Furthermore, the facilitating suction access, moved away from the operator, HELPs to create good illuminated and free of fluids field. The assistant is also happy since has a free hand (otherwise busy to keep the tongue away) to HELP with other operations. I have used several other mouth-openers during my carrier but HELPie in my opinion is the easiest, with repeatable utility and function so far. A big HELP in my practice. Would highly recommend it to every dentist, with no difference in their experience and qualification.